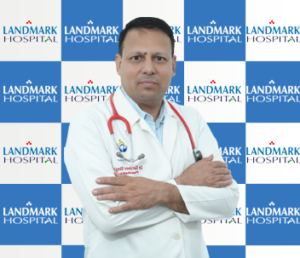 Welcome to Landmark Hospital Pediatrics Neonatology
Pediatrics-Neonatology is a medical specialty that focuses on the care of newborn infants, particularly those who are premature, critically ill, or have other medical conditions requiring specialized attention. Neonatologists are pediatricians who have completed additional training in neonatal medicine. Neonatology encompasses the medical care of newborns from birth through the first few weeks of life, although in some cases, care may extend beyond this period. Neonatologists work in neonatal intensive care units (NICUs) or special care nurseries, where they provide comprehensive medical care for newborns. Infections: Newborns are particularly vulnerable to infections. Neonatologists diagnose and treat various infections, such as sepsis, meningitis, or pneumonia, in newborns. Birth defects: Neonatologists evaluate and manage newborns with congenital anomalies, such as heart defects, neural tube defects, or genetic disorders. Jaundice: Neonatologists monitor and treat newborns with jaundice, a condition characterized by yellowing of the skin and eyes due to elevated bilirubin levels. Inborn errors of metabolism: Neonatologists diagnose and manage rare genetic conditions that affect a baby's ability to process certain substances, such as phenylketonuria (PKU) or maple syrup urine disease. 
Landmark Hospital Provides Pediatrics Neonatology
Landmark hospital provides pediatrics Neonatology services and facilities can provide effecitive treatment in:
Landmark hospital provides pediatrics Neonatology services and facilities can provide effecitive treatment in: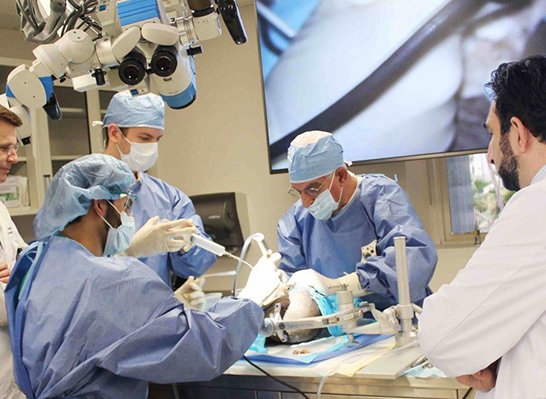 Pediatrics Neonatology is a medical subspecialty that focuses on providing specialized care for newborn infants, particularly those born prematurely or with complex medical conditions. Neonatologists are pediatricians with additional training and expertise in the unique challenges faced by newborns during the critical early stages of life.
Premature infants, born before 37 weeks of gestation, often require intensive medical attention due to their underdeveloped organ systems and increased susceptibility to infections. Neonatologists work in Neonatal Intensive Care Units (NICUs), equipped with advanced medical technology to monitor and support the delicate needs of these critically ill newborns.
Pediatrics Neonatology plays a critical role in improving the survival rates and overall outcomes of premature and critically ill newborns.The dedication and expertise of neonatologists contribute to giving these vulnerable infants the best chance at a healthy and thriving life.