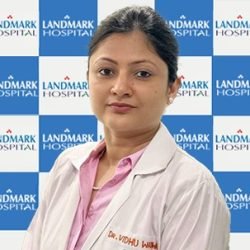 Hospital laboratory services of Landmark hospital, pledges to provide the clinicians/or patients, contemporary clinical laboratory services of the highest quality using state of art technology & well trained highly skilled committed staff.
 The laboratory endeavors to provide services with following attributes:
Reproducibility of results.
Accuracy
To generate the results quickly and thrive to reduce the turnaround time.
Inculcate courteous and polite attitude of staff towards its client.
Management is committed to implement and comply the quality management system as per NABH guidelines.
SCOPE OF QUALITY MANAGEMENT SYSTEM
To provide medical laboratory services in the following fields:
Clinical Biochemistry
Clinical Pathology
Haematology
Serology
Microbiology 
The scope of the laboratory services is commensurate to the services provided by the Landmark Hospital.