general Surgery Including Laparoscopic
Surgery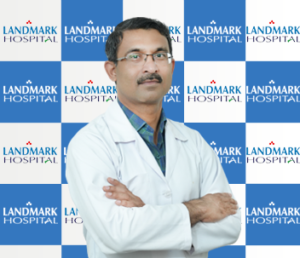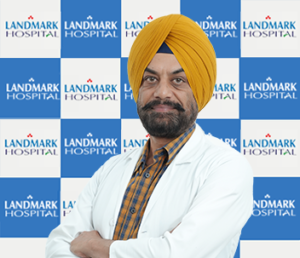 Dr. Himmat Mohan Singh Ghuman
MBBS, MS GENERAL & LAPROSCOPIC SURGEON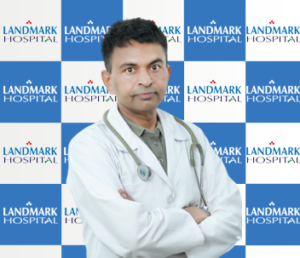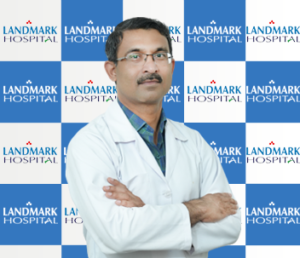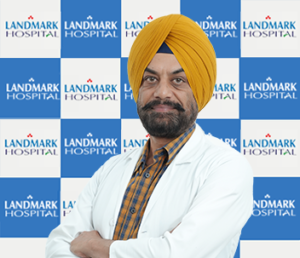 Dr. Himmat Mohan Singh Ghuman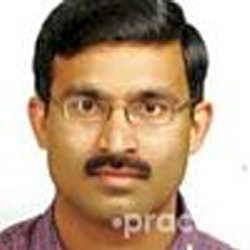 General and Vascular Surgery
MS – General Surgery, MBBS 18 years experience overall General Surgeon , General Physician
All Day 10:00am -7:00pm. Just Prior Appointment by Call.
01724690486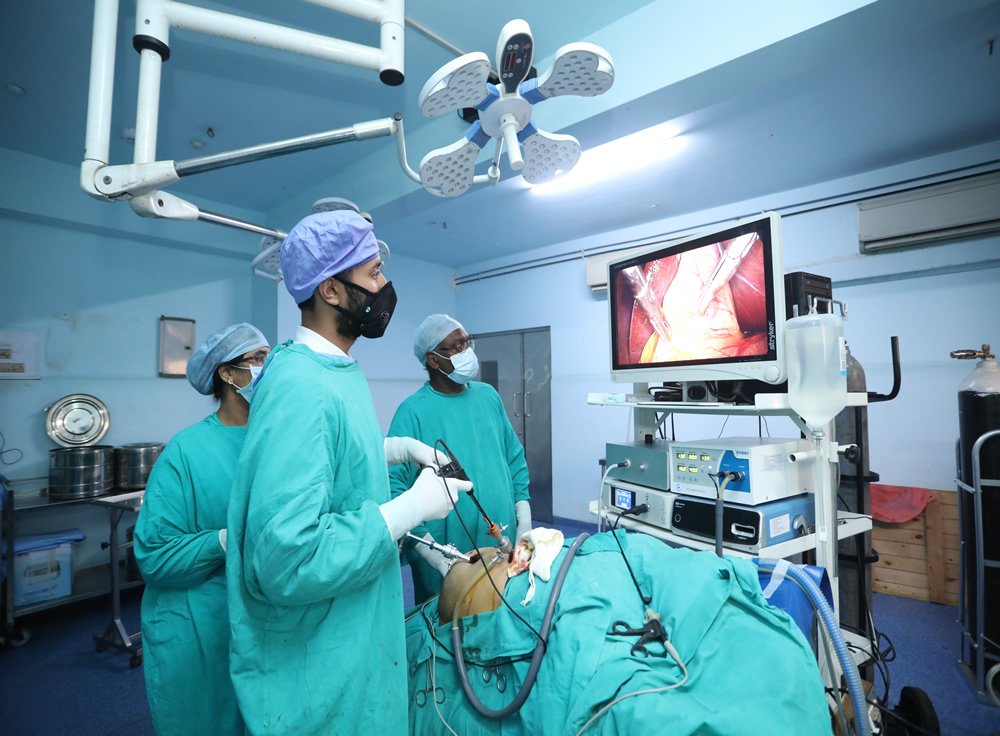 Welcome to Landmark Hospital General Surgery Including Laparoscopic Surgery Department!
General surgery is a surgical specialty that focuses on the diagnosis and surgical treatment of a wide range of diseases and conditions. General surgeons are trained to perform surgical procedures on various parts of the body, including the gastrointestinal tract, abdomen, breast, skin, soft tissues, and endocrine system. They may also collaborate with other specialists for multidisciplinary care.Laparoscopic surgery offers several advantages over traditional open surgery, including smaller incisions, reduced postoperative pain, shorter hospital stays, faster recovery, and minimal scarring. It can be used for various procedures such as cholecystectomy (gallbladder removal), appendectomy (appendix removal), hernia repair, colectomy (colon resection), and many others.In some cases, a planned laparoscopic procedure may need to be converted to an open surgery during the operation due to unexpected complications or difficulties.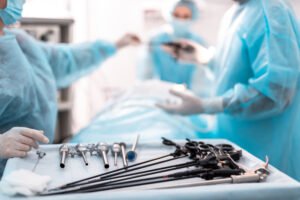 Surgical Treatment and Postoperative Care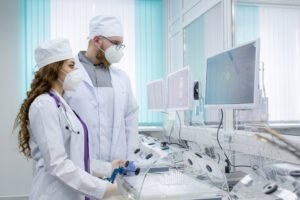 Collaboration and Multidisciplinary Approach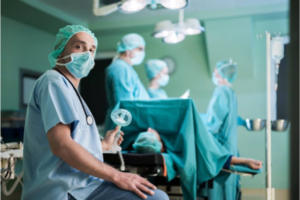 Why Choose Landmark Hospital General Surgery Including Laparoscopic Surgery Department?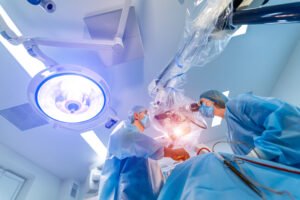 Laparoscopic Cholecystectomy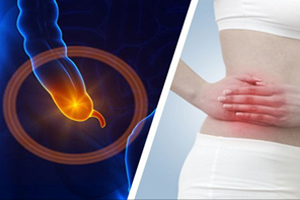 Laparoscopic Appendectomy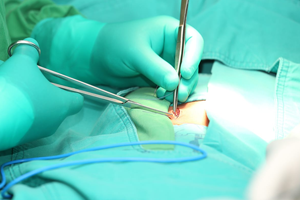 Laparoscopic Ventral Hernia Repair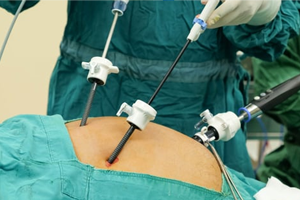 Laparoscopic Inguinal Hernia Repair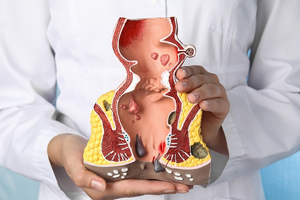 Stapler Haemorrhoidectomy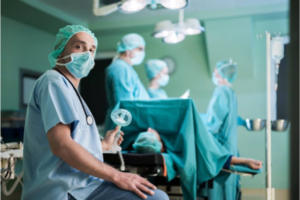 Why Choose Landmark Hospital's General and Laparoscopic Surgery Department?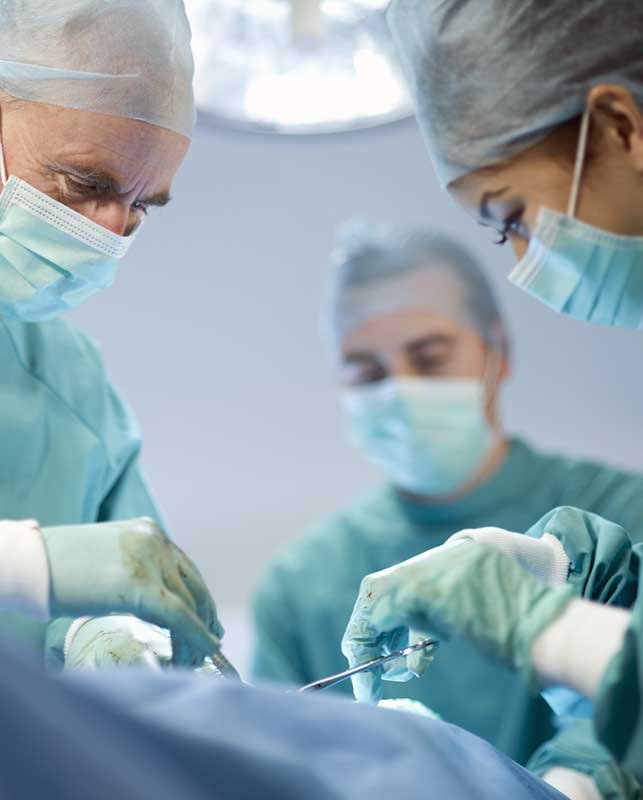 Experienced Surgeons Our team of general and laparoscopic surgeons has extensive training and experience in performing a wide range of surgical procedures.
Advanced Technology Landmark Hospital is equipped with advanced surgical technologies and facilities to provide the highest standard of surgical care.
Personalized Treatment Plans We understand that every patient is unique, and we develop personalized treatment plans tailored to your specific needs and condition.
Comprehensive Care From preoperative evaluation to postoperative follow-up, we provide comprehensive care to ensure a smooth surgical experience and optimal recovery.
Patient Satisfaction We strive to provide exceptional patient-centered care, focusing on your comfort, well-being, and satisfaction throughout the surgical process.
At Landmark Hospital General and Laparoscopic Surgery Department, we are dedicated to delivering outstanding surgical care. Contact us today to schedule a consultation and learn more about how our expert surgeons can help address your surgical needs.